We are dedicated to reducing the number of burn and scald injuries by raising awareness of the problems and promoting safe practice.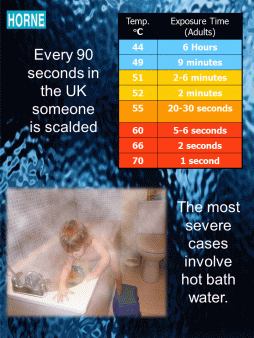 The Domestic Hot Water Scalds Campaign. One of the charities major achievements was the successful passage to legislation of Petition PE786.                                          
With the support from the Electrical Safety Council we were also able to raise awareness of the dangers of hair straighteners with a national poster and leaflet campaign: Hair straighteners can burn & scar for life: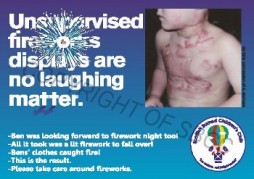 " Firework displays are no laughing matter "- Fire Work safety campaign – our aim is to raise awareness of the dangers associated with fireworks.
First Aid for burns and scalds – Produced by Greater Glasgow NHS service –   STOP campaign
[Reproduced with permission from the Sheffield Children's NHS Foundation]