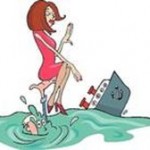 Claire, mum of Nadia [a burn survivor child, now one of the SBCC volunteers] completed a personal challenge. Claire started her lone castaway challenge [well with the exception of her two little dogs Midge & Milly] on 6th July on the uninhabited island of Eilean Garbh, which is situated just west of the island of South Rona, in the Sound of Raasay……. www.isleofrona.com , in aid of the Scottish Burned Children's Club.
Please see how Claire coped with this personal challenge via her blog: http://isleofronalog.com/castaway-claire/ .
A very big thank you to the Warden, Bill for the updates and all his support.. The weather was not very kind to Claire and we would like to thank Bill so much for helping Claire during the month and for the crossing to and from the Island, without this Claire's challenge would not have been possible.
The SBCC would like to also thank everyone in Applecross and the owner of the island for their support, it is gratefully appreciated.
Please also check out Claire's Facebook page and 'share'.
For full details of Claire's challenge – click here: Castaway Claire Calder
Virgin Money Giving site at:  http://uk.virginmoneygiving.com/CalderClaire1 .
Including Gift Aid from the online donations and the fantastic £601.11 received from the collection tins, Claire's challenge has raised a massive £2,686.74.  A very big thank you to everyone who has made a donation and supported Claire throughout her challenge.
There is also an Article in the West Highland Free Press about Claire's Challenge and information on the Applecrosslife blog , thank you.
A massive thank you to the following very kind and generous individuals who supported Claire and made it possible:
Bill & Lorraine Cowie, Alistair MacLeod, David Seel, Alistair & Seonag Brown, Kalie Wilkinson & John Harries, Judy Fish & all the staff and locals at the Applecross Inn, Gareth Beal [Vet], Mrs Barbara Philpott & Geoff MacDonnell, Brena Roche & Colin Campbell, Nadia Bounhar & Seb, Andrew Calder, Heather Teale, Mike Buckley, George Golroy & Pamela Macleod.
And to the following for allowing collections to made on their premises, thank you to everyone who made a donation, £601.11 was reeived from the collections tins:
Alison Goldthorpe, Applecross Camp Site; Elaine Glover, The Walled Garden Café; Alistair Brown, Applecross Shop & Post Office; Judith Fish, Applecross Inn; Sue Groocock, Coal Shed Gift Shop; Kate Ellis, Waterside Café and Bill Cowie on the Isle of Rona.