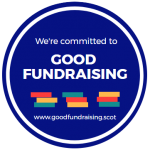 The Scottish Burned Children's Club is soley funded by sponsorship and donations and is run and organised by volunteers. Your support is gratefully appreciated. 
If you are interested in organising a fundraising event please call Mark or Nan on 01506 591 999/  0800 75 60 999 or email enquiries@theburnsclub.org.uk. 
Below is a list of our current supporters, the list is in no way prioritised.
Please 'click' on the hyper links for more information.
Current Fundraising Activities/ Challenges:
Arnold Clark & GTG, Newbridge, Edinburgh – Chosen Charity for 2019.
The KiltWalk 2019 – have an unforgettable day out and change lives.  Register now at: https://www.thekiltwalk.co.uk/events/